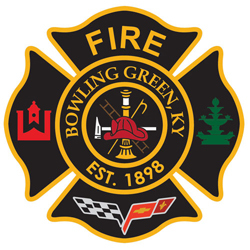 FireFighter
Sorry, this job has expired.
Nashville, TN
The City of Bowling Green, KY is accepting applications for Firefighters.
Minimum Requirements:
• Must be 18 years or older
• High School Graduate or equivalent
• Valid Driver's License
• Meet specific physical fitness requirements
Salary: $42,603 ($46,603 upon completion of basic training) plus a full benefits package)
• 12 weeks of in-house training, plus on going in-house training
• 24 hours on, 48 hours off shift rotation
• Medical insurance (the City pays approximately 95% of premiums)
• Annual uniform allowance
• Ability to cash in leave time (twice per year)
• 24/7 fitness facility
• Dental and vision care provided at 100% for employee
• State retirement program
Apply online or call. Application Deadline is Monday, May, 31, 2021
City of Bowling, KY is an Equal Opportunity Employer and Drug Free Workplace.
51363233